*Important Note: If you are having difficulty submitting this form or do not receive an email confirming your submission, please call us at
1.844.397.0777
or email us at
info@easternacademy.ca
Academy Canada Webmaster Invested Into "The Order of Newfoundland and Labrador"
On September 1, 2021, Academy Canada Webmaster, Jack Barrett, was invested into the Order of Newfoundland in the "Sports/Recreation/Fitness" category. As a former Special Olympics Powerlifter, Jack has been widely recognized for his incredible accomplishments outside and inside the competition arena.
The "Order of Newfoundland and Labrador" is the province's highest honour and recognizes individuals who have demonstrated excellence and achievement in any field of endeavour benefiting in an exemplary manner the province and its residents.
In his athletic career, Jack competed for Canada at the 1999, 2007, 2011, and 2015 Special Olympics World Summer Games, amassing a total of 13 gold and 2 silver medals in these four events. He also set three Special Olympics World Games records at the 2015 Special Olympics World Games in Los Angeles and was named the Special Olympics Canada "Male Athlete of the Year" in 2000 and 2015.
He was the first Special Olympian to be a Lou Marsh Trophy nominee in 2015, recognizing him as one of Canada's top athletes. He was also the first Special Olympian to be inducted into the Nova Scotia Sports Hall of Fame and Canada's Sports Hall of Fame.
Since retiring from competition in 2015, Jack has remained active in Special Olympics in Newfoundland and Labrador. He mentors Powerlifters and volunteers his time at Special Olympics Corner Brook. We are so proud of Jack and his accomplishments throughout his prolific athletic career!
Congratulations Jack on receiving Newfoundland and Labador's highest civilian honour.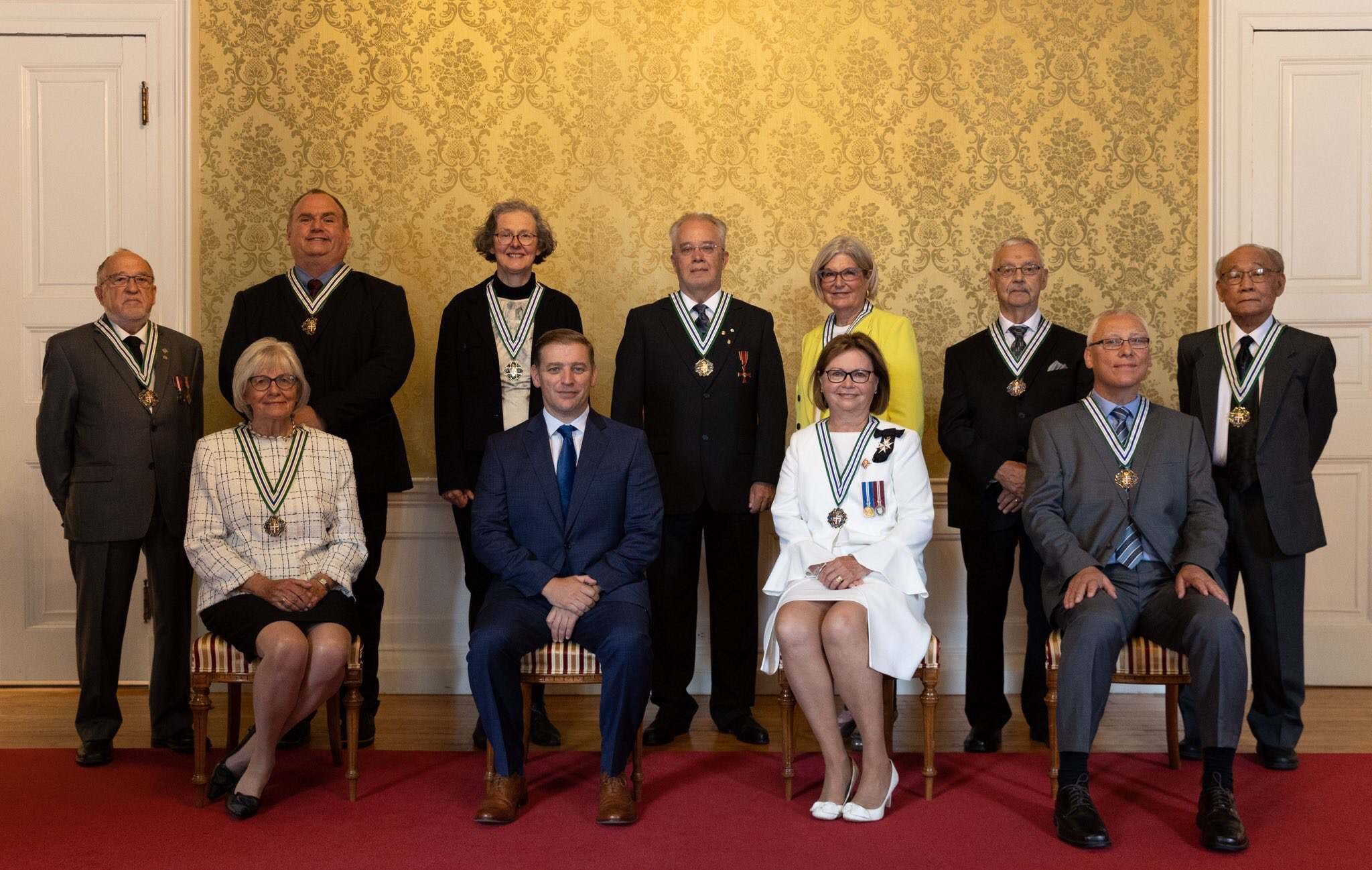 On September 1, 2021, 9 exemplary Newfoundlanders and Labradorians were invested into the province's highest civilian honour, the "Order of Newfoundland and Labrador", including Jack Barrett (second top left).