NEW:
Eastern Academy is pleased to announce our new
Insurance Broker
program - click here for more information.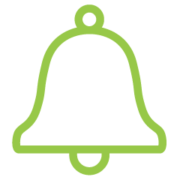 COVID-19 Preparedness
In observance of government guidelines and to facilitate public safety, we have transitioned to off-site instruction.
Our campus is open by appointment only. Anyone who may require access to the building must first make an appointment with administration and observe public health direction. Visitors will be required to wear a non-surgical face covering and answer screening questions prior to coming to campus. We continue to ask the public not to visit but to contact us via phone and email.
Eastern Academy is committed to:
Supporting our students while they continue their studies off-site.
Reducing access to our campuses.
Increased cleaning with a focus on disinfection of high-touch areas.
Monitoring the situation and conducting risk assessments on a regular basis.
As this situation evolves, we will continue to refer to the latest information shared by our government and public health agencies. For information about COVID-19, please consult the websites for
Global Affairs Canada
,
Public Health Agency of Canada
, and
Newfoundland and Labrador Department Health and Community Services
.
Your Trusted Career College for Business, IT, Healthcare and Supply Chain
At Eastern Academy, our main priority is helping graduates gain meaningful, rewarding employment. We work hard to ensure that our programs are in demand, current and meeting the needs of employers. We have a full team focused on graduate placement. Their efforts are paying off incredibly well as graduates are enjoying the best success in our history.
Interested in learning more? Contact us today!
Eastern Academy Diploma Programs
Do you enjoy helping others? Does the thought of giving someone else a better quality of life give you satisfaction? If so, then a career in healthcare is just the place for you. Our programs are developed with the input of private and public organizations to ensure that your training is relevant no matter where you work.
Earning a well-respected business education can make all the difference between getting a good job and a great job in Canada. Because experience matters, we encourage you to get trained by industry veterans who bring their expertise and insight into the classroom every day at Eastern Academy.
INFORMATION TECHNOLOGY PROGRAMS
Just about every type of business or industry today requires skilled Information Technology Specialists to help keep it running effectively. Contact Eastern Academy today to learn more about our rewarding IT Program in St. John's.
SUPPLY CHAIN & LOGISTICS PROGRAMS
Supply Chain Management is about managing the flow of information, materials, and finances that ultimately turn raw materials into finished goods ready for the consumer. At Eastern, we provide students with a well-rounded exposure to the international supply chain and the skills needed to be successful in the industry.