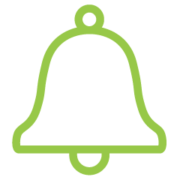 Campus Status
Eastern Academy is open
Experience Eastern Life!!
What makes Eastern Academy different? Come find out for yourself! Join us for a campus tour or meet with our Education Consultant to discuss your college and career goals. We are currently accepting applications for Winter 2024, so contact us at
info@easternacademy.ca
to get started!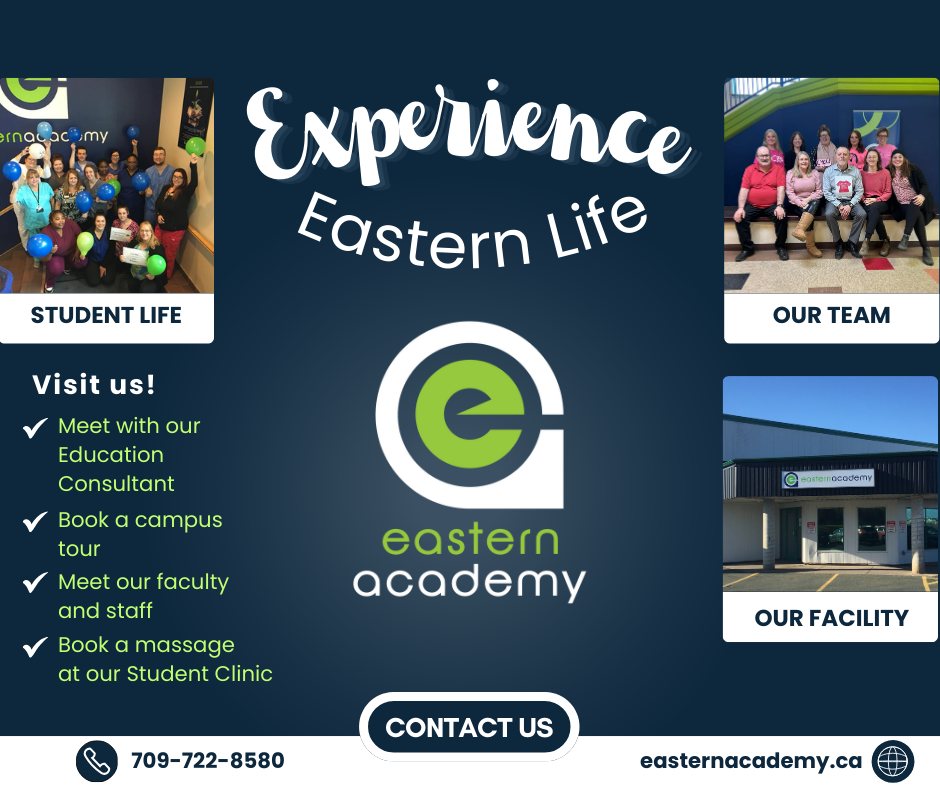 Convocation 2023 Photo Gallery
Convocation 2023 photo gallery is now available. The gallery can be viewed at
https://www.easternacademy.ca/convocation-2023-2/
.
Information Systems Specialist
The digital realm is an essential infrastructural element for individuals, companies, municipalities, and nations.
As the world becomes increasingly digital, tech minded and people oriented Information Technology professionals will also be in demand.
Eastern Academy's "Information Systems Specialist" program provides students with network implementation experience and support skills needed to keep our digital world going on a daily basis.
Graduates will also have an opportunity to transfer their credits towards a Bachelor of Business Administration degree with Yorkville University.
If you're a tech minded and people oriented person, the Information Systems Specialist program is right for you.
Your Trusted Career College for Business, IT, Healthcare and Supply Chain in St. John's, Newfoundland
Welcome to Eastern Academy, your trusted partner in career education. With over 30 years of experience, we are committed to helping our graduates achieve meaningful and rewarding employment. Our dedication to excellence, industry relevance, and personalized support sets us apart as the premier career college in St. John's, Newfoundland.
At Eastern Academy, our main priority is your success. We understand that choosing the right education and training is crucial for launching a successful career. That's why we work hard to ensure that our programs are in demand, current and meeting the needs of employers. We have a full team focused on graduate placement. Their efforts are paying off incredibly well as graduates are enjoying the best success in our history.
Interested in learning more? Contact us today!
*Important Note: If you are having difficulty submitting this form or do not receive an email confirming your submission, please call us at
1.844.397.0777
or email us at
info@easternacademy.ca
Eastern Academy Diploma Programs
Do you enjoy helping others? Does the thought of giving someone else a better quality of life give you satisfaction? If so, then a career in healthcare is just the place for you. Our programs are developed with the input of private and public organizations to ensure that your training is relevant no matter where you work.
Earning a well-respected business education can make all the difference between getting a good job and a great job in Canada. Because experience matters, we encourage you to get trained by industry veterans who bring their expertise and insight into the classroom every day at Eastern Academy.
INFORMATION TECHNOLOGY PROGRAMS
Just about every type of business or industry today requires skilled Information Technology Specialists to help keep it running effectively. Contact Eastern Academy today to learn more about our rewarding IT Program in St. John's.
SUPPLY CHAIN & LOGISTICS PROGRAMS
Supply Chain Management is about managing the flow of information, materials, and finances that ultimately turn raw materials into finished goods ready for the consumer. At Eastern, we provide students with a well-rounded exposure to the international supply chain and the skills needed to be successful in the industry.
WHY STUDY AT EASTERN ACADEMY
Eastern Academy is a nationally recognized career college that has been training graduates from across Canada and abroad for over 30 years in healthcare, business, supply chain, and information technology. When you choose Eastern Academy in St. John's, Newfoundland, you'll benefit from the following:
Career coaches to assist your job search: Our dedicated career coaches are here to support you in your job search and help you navigate the employment landscape. They provide guidance, resume assistance, interview preparation, and connections to employers.
Half-day classes – one subject at a time: Our unique approach to education allows you to focus on one subject at a time, ensuring a deeper understanding and mastery of the material. With half-day classes, you can balance your studies with other commitments.
Practical hands-on experience: We believe in providing practical, real-world training that prepares you for the demands of your chosen career. Our programs include hands-on experience and practical simulations to enhance your skills and confidence.
Small classes: Our small class sizes foster a supportive learning environment where you can receive personalized attention from instructors. You'll be able to engage in discussions, ask questions, and collaborate with classmates.
If you have any questions, check out our FAQs page.
Come and experience the Eastern Academy difference. Visit our modern campus and discover the exciting opportunities awaiting you in St. John's, Newfoundland.