NEW:
Eastern Academy is pleased to announce our new
Insurance Broker
program - click here for more information.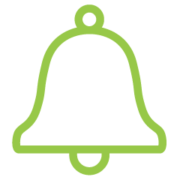 Campus Status
Eastern Academy students, staff, and instructors are reminded that "Campus Status" resumes on Monday, March 15, 2021.
Hold fast, "Eastern Academy Nation!!"
Mandatory Face Mask Guidelines
Please be advised that Non-Medical Face Masks are required inside our campus buildings. While on campus, please ensure you wash or sanitize your hands frequently and observe physical distancing requirements. We can all do our part to create a safe on-campus working environment. Thank you for your cooperation.
Do you want a career helping customers get the best insurance products to suit you or your business needs.
Eastern Academy's "Insurance Broker" program will prepare students for a technical yet exciting and rewarding careers in the Insurance industry.
Your Trusted Career College for Business, IT, Healthcare and Supply Chain
At Eastern Academy, our main priority is helping graduates gain meaningful, rewarding employment. We work hard to ensure that our programs are in demand, current and meeting the needs of employers. We have a full team focused on graduate placement. Their efforts are paying off incredibly well as graduates are enjoying the best success in our history.
Interested in learning more? Contact us today!
*Important Note: If you are having difficulty submitting this form or do not receive an email confirming your submission, please call us at
1.844.397.0777
or email us at
info@easternacademy.ca
Eastern Academy Diploma Programs
Do you enjoy helping others? Does the thought of giving someone else a better quality of life give you satisfaction? If so, then a career in healthcare is just the place for you. Our programs are developed with the input of private and public organizations to ensure that your training is relevant no matter where you work.
Earning a well-respected business education can make all the difference between getting a good job and a great job in Canada. Because experience matters, we encourage you to get trained by industry veterans who bring their expertise and insight into the classroom every day at Eastern Academy.
INFORMATION TECHNOLOGY PROGRAMS
Just about every type of business or industry today requires skilled Information Technology Specialists to help keep it running effectively. Contact Eastern Academy today to learn more about our rewarding IT Program in St. John's.
SUPPLY CHAIN & LOGISTICS PROGRAMS
Supply Chain Management is about managing the flow of information, materials, and finances that ultimately turn raw materials into finished goods ready for the consumer. At Eastern, we provide students with a well-rounded exposure to the international supply chain and the skills needed to be successful in the industry.