Our Program Start Dates
Eastern Academy understands that not everyone is ready to begin their college studies at the same time. To make sure that we are ready when you are we offer monthly starts in most of our programs.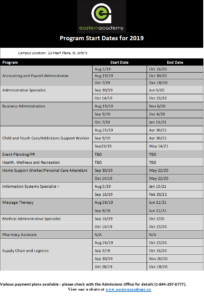 Please note that the schedule image may appear differently on handheld devices.